THE CORAL RESCUE PROJECT


Illustrations, Graphic & Motion Design
2021

Collab with graphic designers Aurore Huberty and Anaëlle Iglesias. This fictionnal project was made to defend the 14th UN Sustainable Development goal: "Life below water". Composition in two parts : an Instagram page, presenting various animations about coral issues, and a printed newspaper that offers solutions to save them, as well as QR codes to go further (NGO, organizations).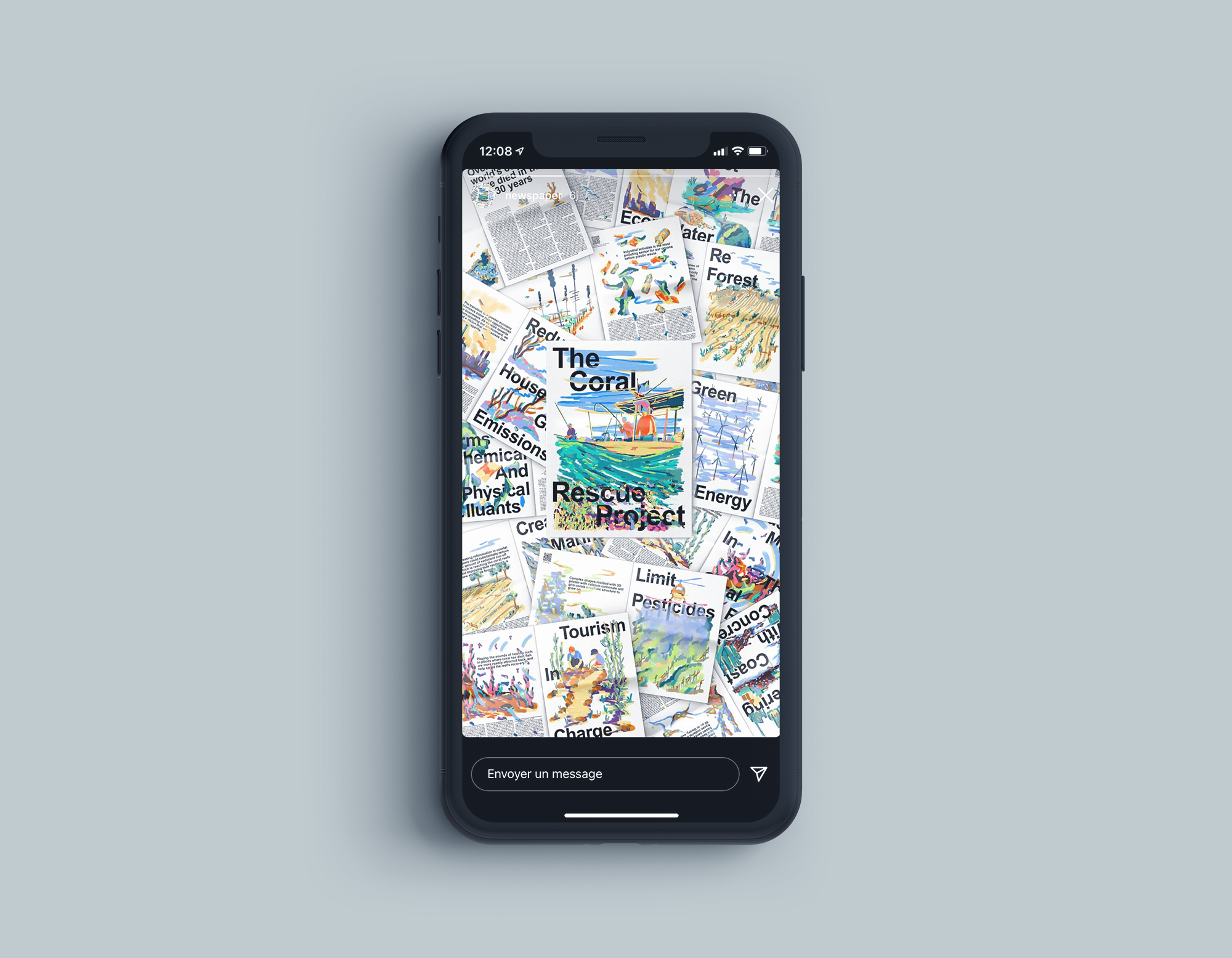 IRIS MOINE © 2023
ALL RIGHTS RESERVED